4th Ga.Co E Vol.Infantry

                Albany Guards

2nd Ga.Artillery Co C

THE CSS JACKSON CREW

Welcome to the homepage of the 4th Georgia Company E Volunteer Infantry as well as the 2nd Georgia Artillery Company C and the crew of the CSS Jackson. We are a reenacting unit based in Albany, Georgia but we have members from all over Georgia, Alabama, and Florida,as well as other States and Countries. We are members of the Georgia Volunteer Battalion.

PLEASE VISIT OFTEN AS THIS SITE WILL CHANGE SOMETIMES EVERYDAY. THE 2ND GA. INC. IS AN EVER- CHANGING UNIT. IF YOU ARE LOOKING TO JOIN A PROGRESSIVE FAMILY ORIENTED CIVIL WAR REENACTING UNIT,PLEASE E-MAIL OR CALL US.
IF YOU WANT TO LEARN HISTORY AS IT WAS THEN, CONTACT US.

*****************

If you want to learn more about reenacting or to talk to one of our members about what it takes to become a member of the 2nd Georgia

*********************** 

WE HAVE MEMEBERS THAT ARE WILLING TO DO LIVING HISTORIES FOR YOUR SCHOOL OR STUDY GROUP. WE WILL COME TO YOUR SCHOOL AND SET UP A COMPLETE CAMP, COMPLETE WITH CANNON, FOR THE DAY OR FOR AN HOUR.

IF YOU HAVE ANY SUGGESTIONS, PLEASE DO NOT HESITATE TO CONTACT MYSELF OR VELINDA AT FOURTHGA@YAHOO.COM OR CALL US AT 706-698-5551.
This page was last updated on: March 28, 2016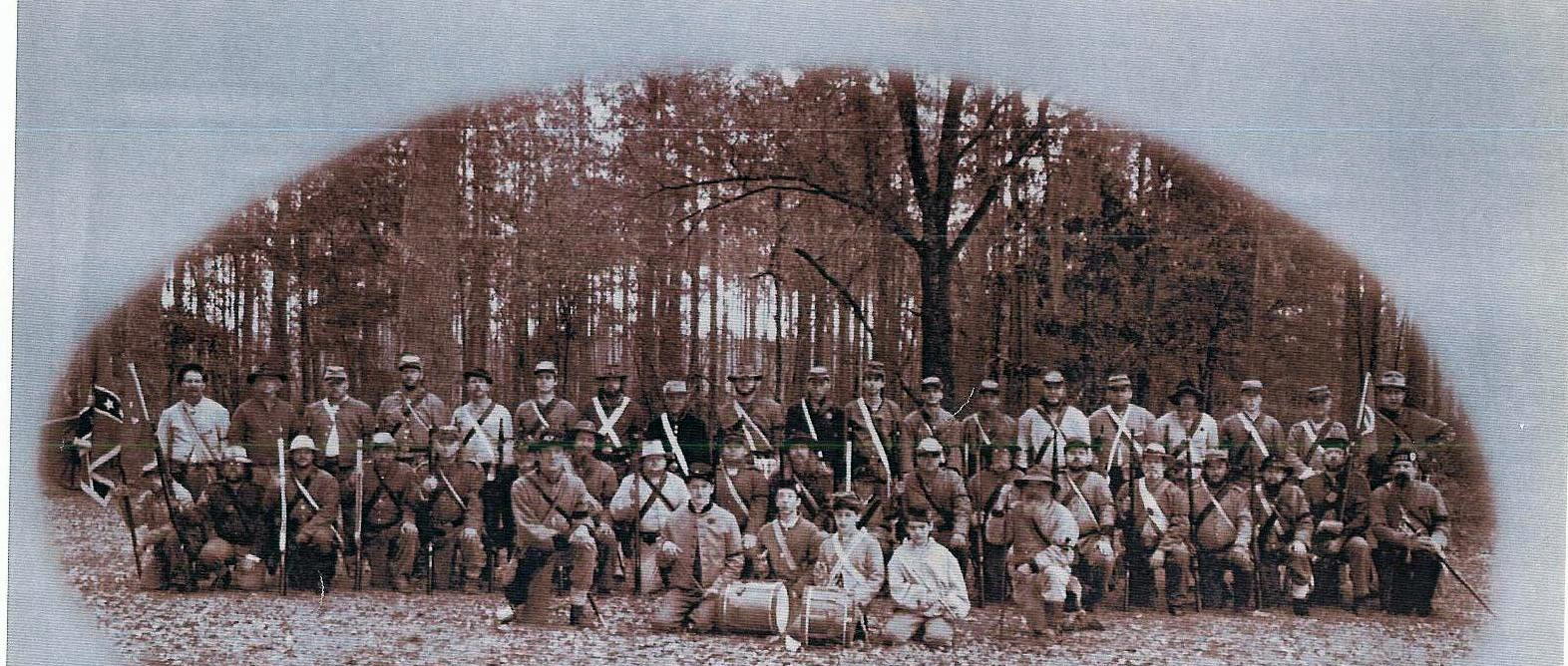 4th Georgia Co E Civil War Reenacting Homepage

"SIRS, YOU HAVE NO REASON TO BE ASHAMED OF YOUR CONFEDERATE DEAD;

SEE TO IT THEY HAVE NO REASON TO BE ASHAMED OF YOU."

R,L,Dabney-Chaplain for Gen. Stonewall Jackson